Night visit and dinner at Lurra Café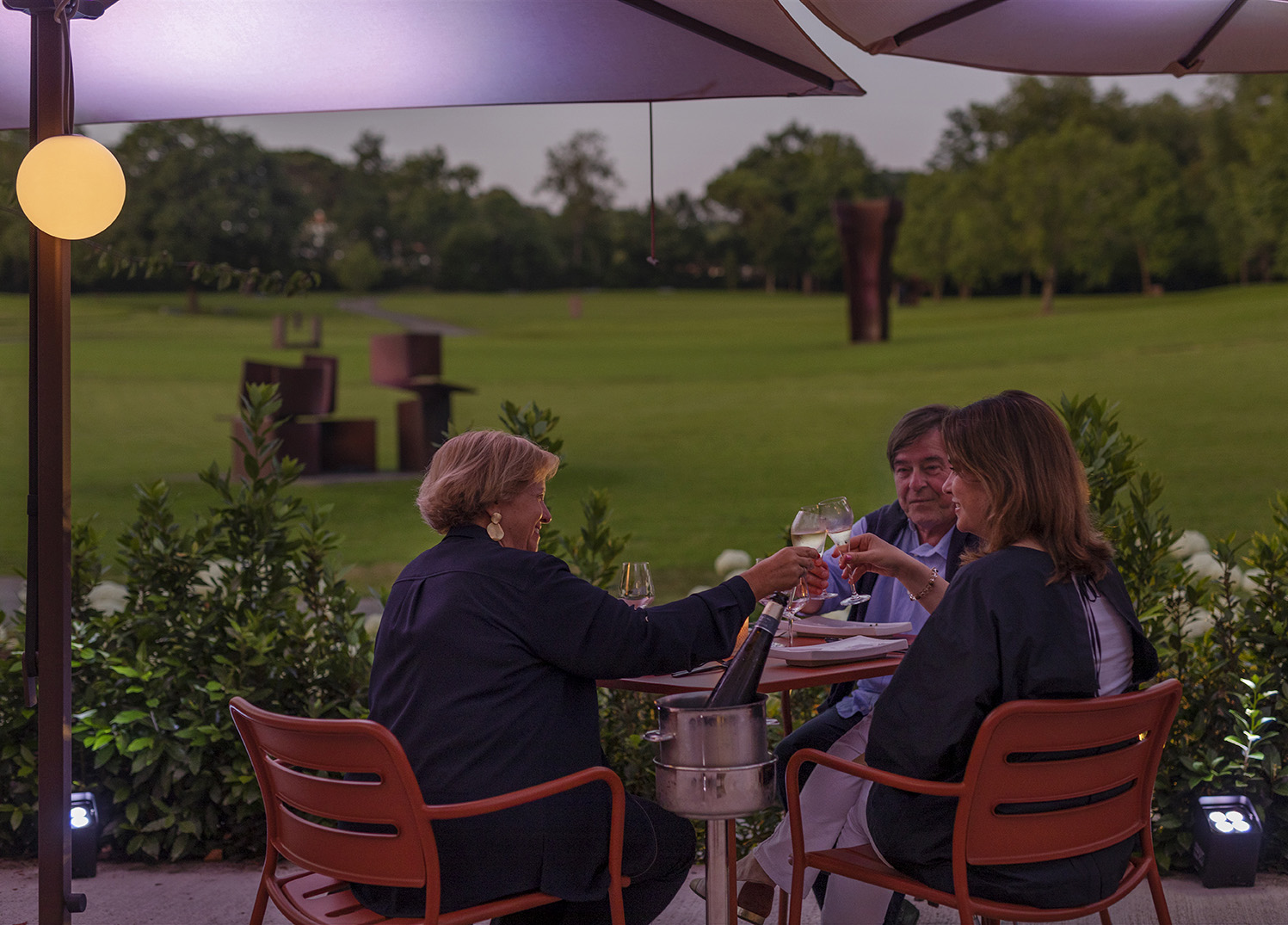 Participants can visit the sculpture garden at dusk in a relaxed way and contemplate the sculptures with the particular warm light of the last hours of the day when the sunlight loses its intensity. After the tour they will enjoy a dinner on the terrace of the Lurra Café.
Los participantes visitarán el jardín al anochecer y podrán contemplar las esculturas con la particular luz cálida de las últimas horas del día. Tras la visita disfrutarán con una cena Robatayaki diseñada por el chef Fede Pacha en la terraza del Lurra Café.
Robatayaki:
Es una experiencia donde se cocina en una parrilla frente a los comensales, a los que se les ofrecerán unas brochetas de carnes, pescado y verduras de temporada, cercanía y cultivo ecológico.
Las parrillas que se utilizarán están diseñadas y personalizadas por Txomin Parrilla para ofrecer una experiencia única a nuestros clientes. El menú Lurra Robatayaki estará constituído por Maki sushi variado como entrante seguido de las brochetas acompañadas con cervezas locales y sidras con sello de kalitatea.
Chillida Leku
Jauregi Bailara, 66
20120 Hernani, Gipuzkoa
Info
8pm
From 56€ hasta 70€